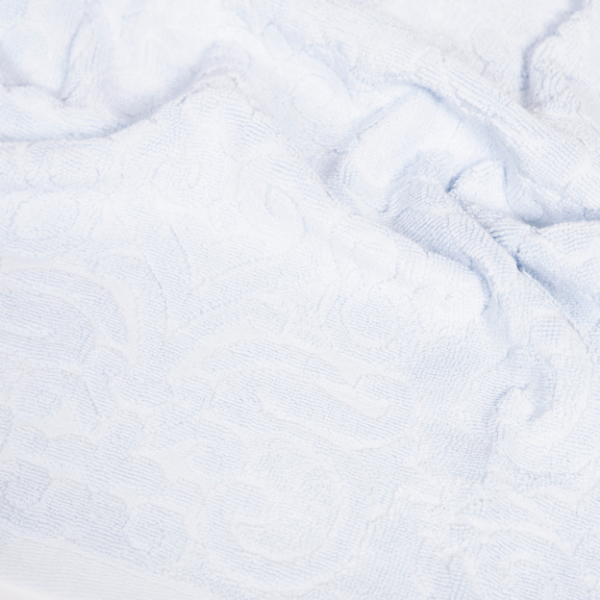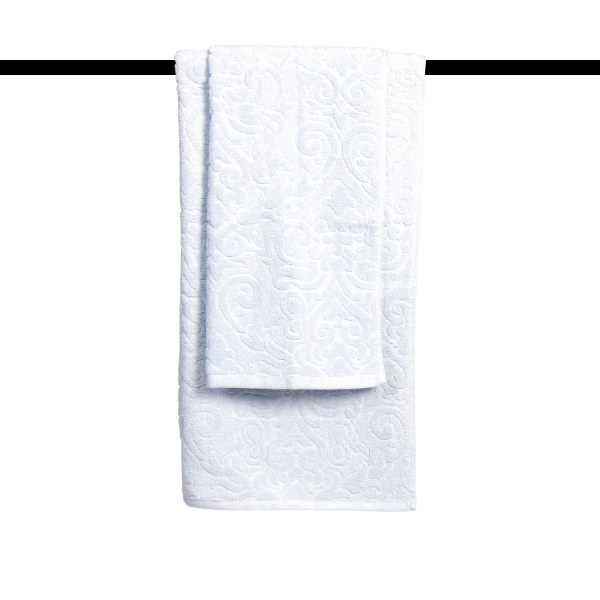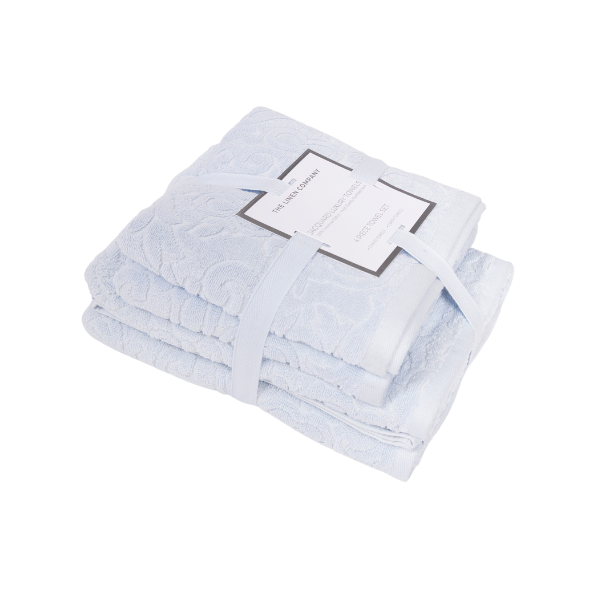 Porcelain Blue Jacquard Floral Towel Bundle
Sale price
Rs.4,499
Regular price
(/)
---
Crafted from pure cotton & densely woven to create our luxuriously soft and absorbent Spa Towels. These are sumptuously smooth. Our deluxe towels feature a special weave that makes them lighter, softer, and quicker to dry than ever. They're finished with bands of embroidered stripes for a classic look.

What's Included:

Bath: 2 Towels

Hand: 2 Towels
Size Chart

Bedding Collection

| | | | |
| --- | --- | --- | --- |
| Articles | Size | New Sizes (IN) | Old Sizes (IN) |
| Duvet Cover SET | King | 106x90 | 104x95 |
| Duvet Cover SET | Twin | 64x90 | 60x95 |
| Duvet Cover SET | Queen | 90x90 | 90x95 |

 

| | | | |
| --- | --- | --- | --- |
| Articles | Size | New Sizes (IN) | Old Sizes (IN) |
| Flat Sheet Set | King | 110x104 | 108x102 |
| Flat Sheet Set | Twin | 71x98 | 66x102 |
| Flat Sheet Set | Queen | 92x104 | 90x102 |

 

| | | | |
| --- | --- | --- | --- |
| Articles | Size | New Sizes (IN) | Old Sizes (IN) |
| Fitted Set Double Elastic | QUEEN | 60X80+15 | 66x78 |
| Fitted Set Double Elastic | KING | 76X80+15 | 72x78 |

 

| | | |
| --- | --- | --- |
| Articles | Size | Size (IN) |
| Blanket | Double | 90 X 92 |
| Blanket | Single | 66 X 92 |

 

| | | |
| --- | --- | --- |
| Articles | Size | Size (IN) |
| Weighted Blanket | Double | 90x95 |
| Weighted Blanket | Single | 60x95 |

 

| | | |
| --- | --- | --- |
| Articles | Size | Size (IN) |
| Cozy Knit Throw | Standard | 51x67 |

 

| | | | |
| --- | --- | --- | --- |
| Articles | Size | New Sizes (IN) | Old Sizes (IN) |
| PILLOW CASE Pair | STD/Queen | 20x29 | 20x30 |
| PILLOW CASE Pair | KING | 20x37 | 20x37 |

 

| | | |
| --- | --- | --- |
| Articles | SIZE | Sizes (IN) |
| Bedspread | King/STND | 98x102 |

 

| | | | |
| --- | --- | --- | --- |
| Articles | SIZE | Quilt (IN) | Quilted Shams (IN) |
| Bedspread SET | King | 106x90 | 1x20x26 |
| Bedspread SET | Twin | 110x96 | 2x 20x26 |
| Bedspread SET | Queen | 92x96 | 2x 20x26 |

 

Baby Crib Sets

Product

Size (IN)

Bolster

4 X 13

Pillow

9 X 13

Comforter

34 X 45

Flat Sheet

35 X 48

Bumper

(47+47) X 12

 

Bath Collection

| | | |
| --- | --- | --- |
| Articles | Size | Size (CM) |
| Towel | Hand | 50x90 |
| Towel | Bath | 70x125 |

 

| | | |
| --- | --- | --- |
| Articles | Size | Size (CM) |
| Bathmat | Bathmat | 90 X 92 |

 

 Bathrobes Measurements in cm

 

 

Standard

Large

 

A.Chest Back 

56

64

 

A1.Chest Front

36.5

40.5

 

B.Bottom Back

58

66

 

G.Length CB

109

114

 

L.Sleeve length

57.5

59.5

 

H.Armhole

24

28

 

N.Cuff

17

18

 

P.Pocket Size

17*18

17*18

 

S.Sholder

17

18

 

Belt

180

180

 

 

Filling/Inserts

| | | |
| --- | --- | --- |
| Articles | Size | Size (IN) |
| Duvet Fillers | King | 104 X 95 |
| Duvet Fillers | Queen | 90 X 95 |
| Duvet Fillers | Single | 60 X 95 |

 

| | | |
| --- | --- | --- |
| Articles | Size | Size (IN) |
| Pillow Fillers | Standard | 20x30 |
| Pillow Fillers | King | 20x37 |

 

| | |
| --- | --- |
| Articles | Size (IN) |
| Cushion Filler | 16x16 |
| Cushion Filler | 18x18 |

 

Accessories

| | | |
| --- | --- | --- |
| Article | Size | Size (IN) |
| Cushion Cover | Standard | 16x16 |

 

| | |
| --- | --- |
| Gift Box | Size (IN) |
| Width | 15 |
| Depth | 6 |

 

| | | |
| --- | --- | --- |
| Article | Tote Bags | Size inches |
| Fabric Bag | Small Bag  | 13x18.5 |
| Fabric Bag | Medium Bag | 16x18.5 |
| Fabric Bag | Large Bag | 21x18.5 |

 

| | | |
| --- | --- | --- |
| Articles | Size | Size (CM) |
| Prayer Mat | Kids | 50x90 |
| Prayer Mat | Adults | 70x120 |

 

| | | |
| --- | --- | --- |
| Articles | Size | Size (IN) |
| Mattress Topper | King | 72 x 78 + 4 |
| Mattress Topper | Queen | 66 x 78 + 4 |

 

| | | |
| --- | --- | --- |
| Articles | Size | Size (IN) |
| Mattress Protector | King | 72 x 78 + 15 |
| Mattress Protector | Queen | 66 x 78 + 15 |
Easy Exchanges & Returns

We want you to be completely satisfied with your purchase. If you've changed your mind or received a defective product, please reach out to our customer service team.

Products bought during sales or promotions cannot be returned or exchanged.

If you receive a non-discounted product that doesn't meet your expectations, you can exchange it within 14 days. For more details & conditions regarding our return and exchange policy, please click here.
Care Instructions

Hand wash with cold water. Do not soak or bleach. Do not dry clean. Do not iron.
Choose options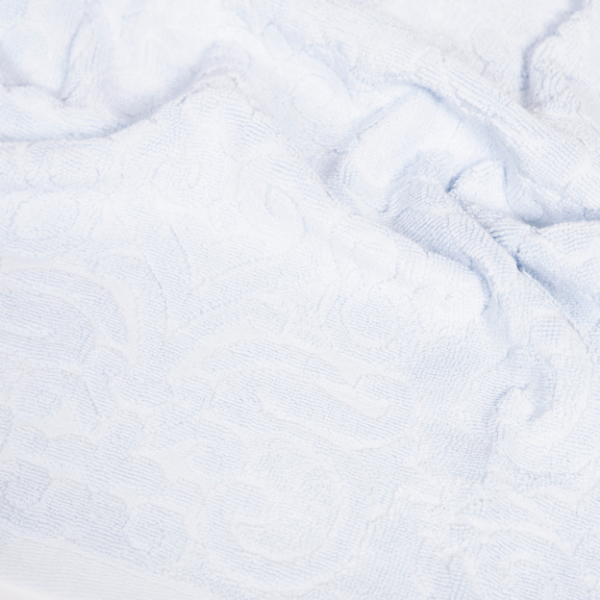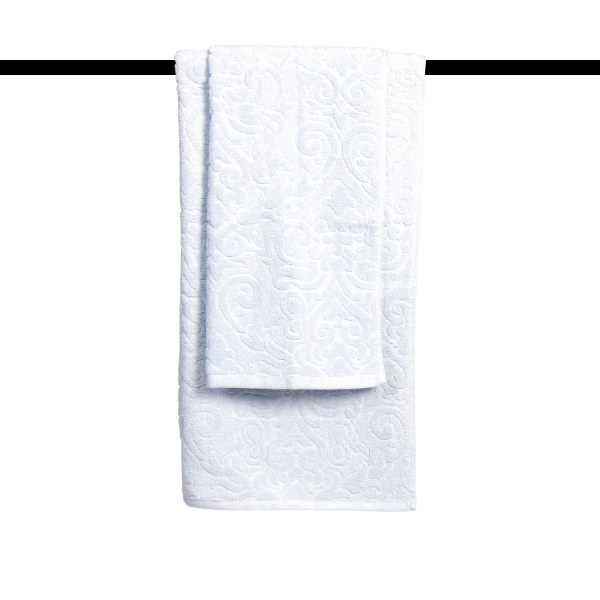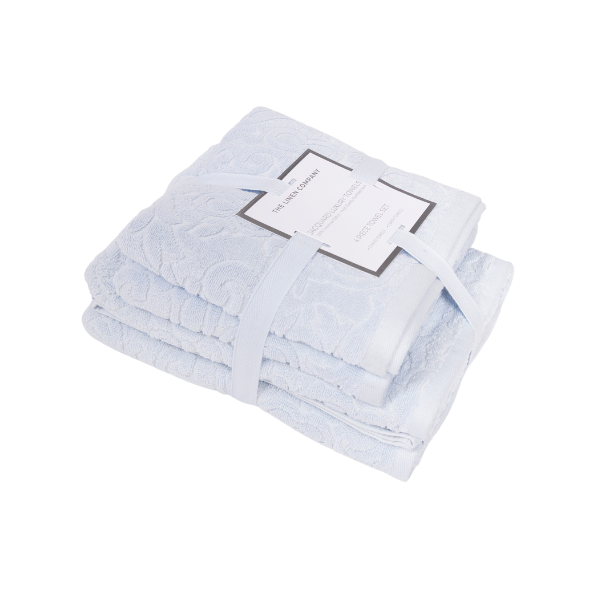 Grab 'em before they're gone
Sale